Unlock Next-Level Safety with Premium+
More extreme weather calls for a more powerful app. So we turned up the heat.
Our most exclusive subscription adds an extra layer of protection— because every
minute, and every bit of information, counts.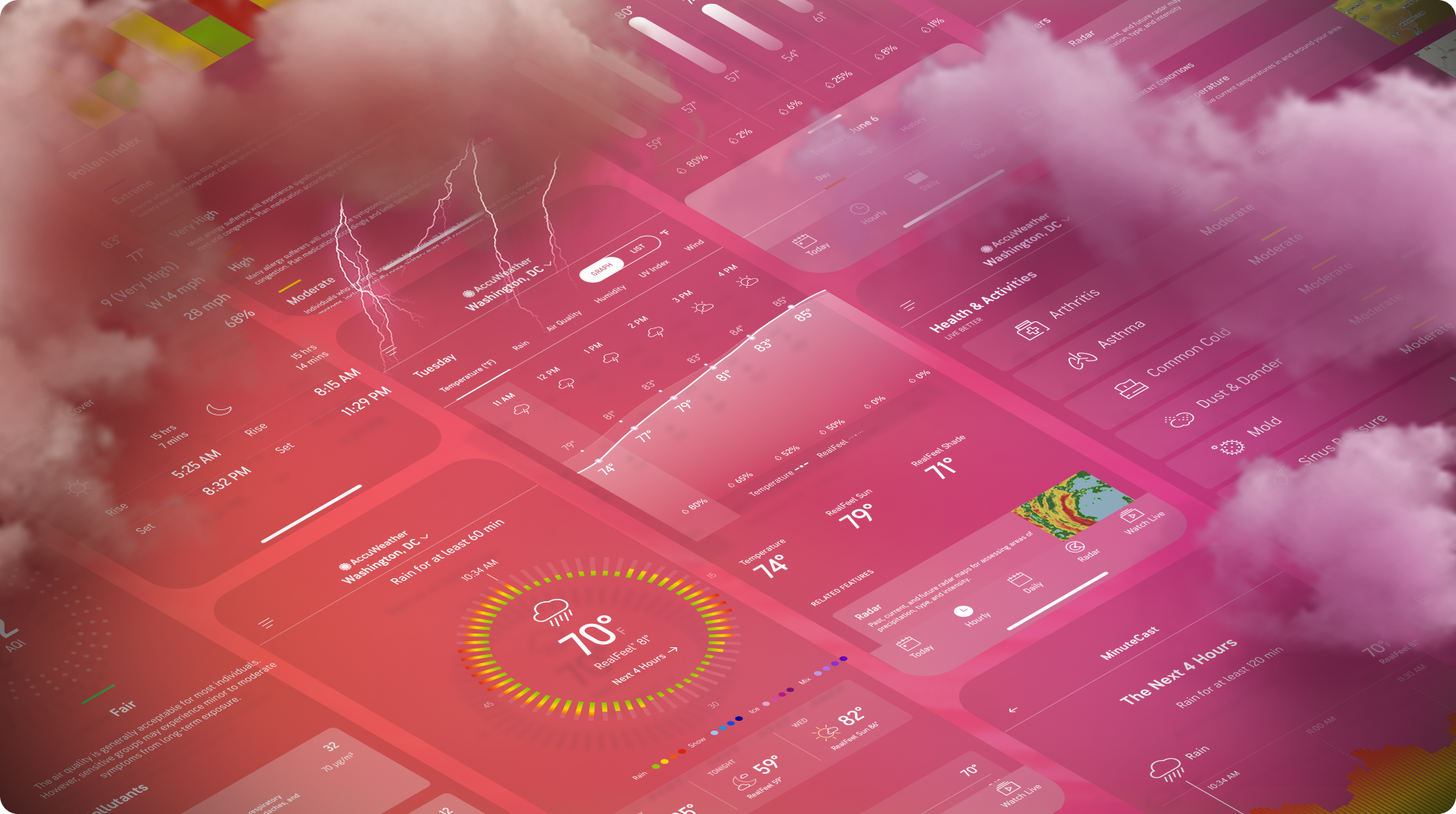 See the Upgrade
Choose from three tiers to get the temp just right.
Upgrade free for 7 Days on iOS or Android
To subscribe to a paid version of the app, users must download the free AccuWeather app in the Apple Store or Google Play Store and then upgrade to Premium+ free for 7 days then $19.99/year or $3.99/month or Premium free for 7 days and then $9.99/year or $1.99/month.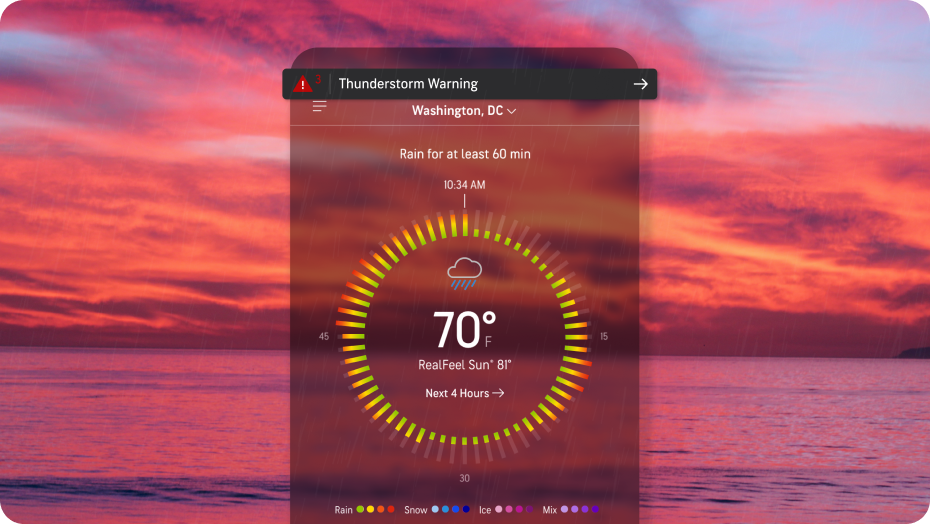 MinuteCast®
Minute-by-minute precipitation updates up to four hours ahead.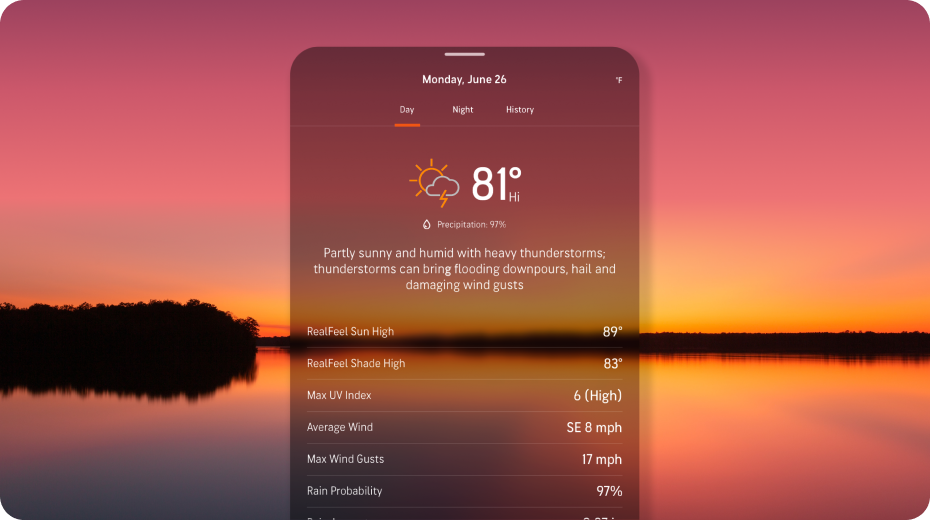 RealFeel®
A better sense of how it really feels outside with a more exact reading that accounts for humidity, precipitation, wind, cloud cover, and sun intensity.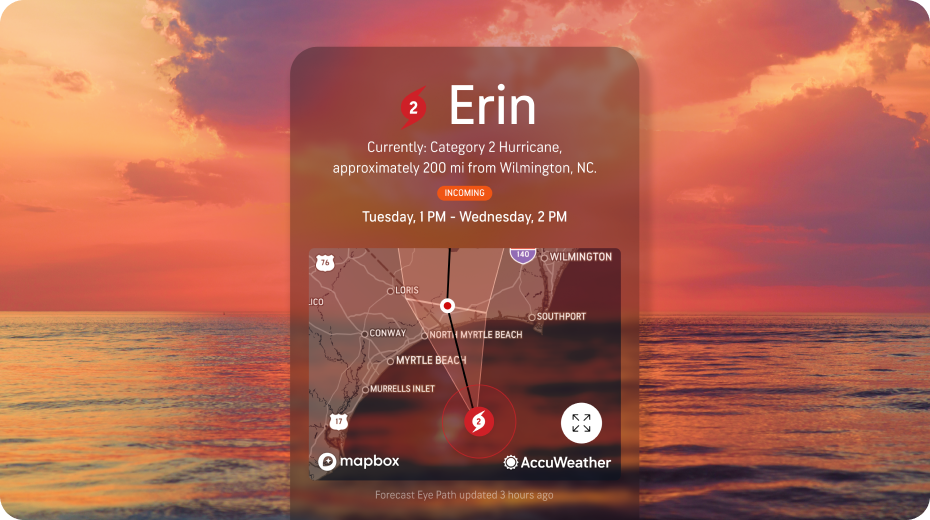 Hurricane Tracker
A tropical system center that alerts you to active storms, local and global, so you can keep an eye on the details.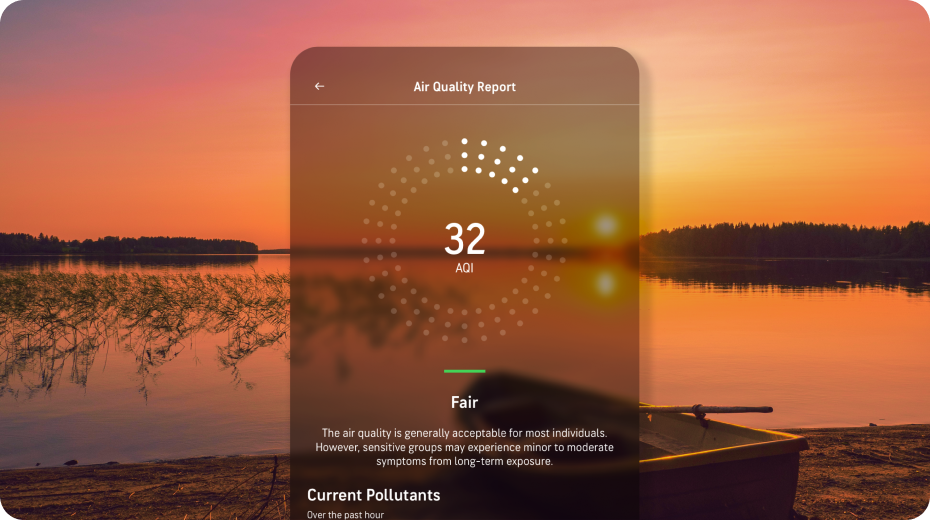 Air Quality Index
A detailed breakdown of local pollutants that gauges how safe it is to be outside.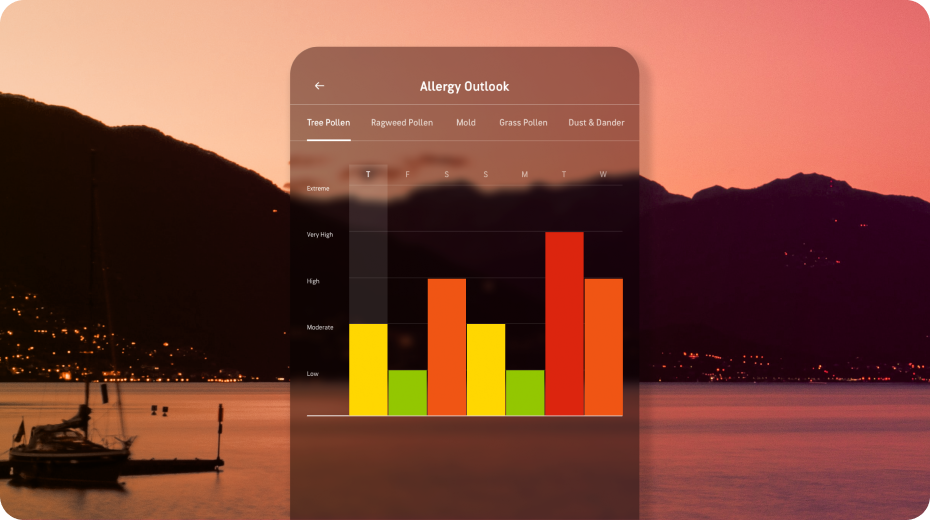 Allergy Outlook
Local allergen count that assesses just how much you'll sneeze, cough, and itch– and when to avoid going outside.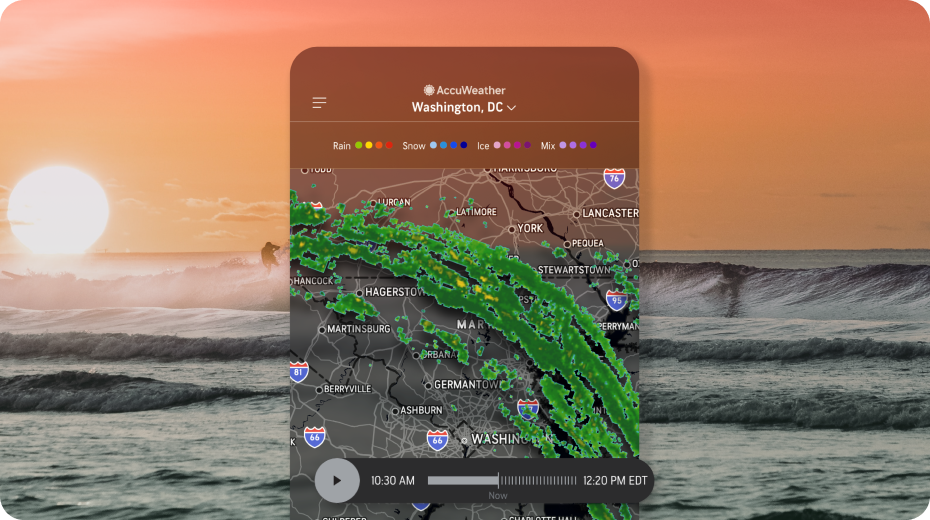 Advanced Radar
A real-time, big-picture view of precipitation (type, intensity, direction, and duration), wherever you are.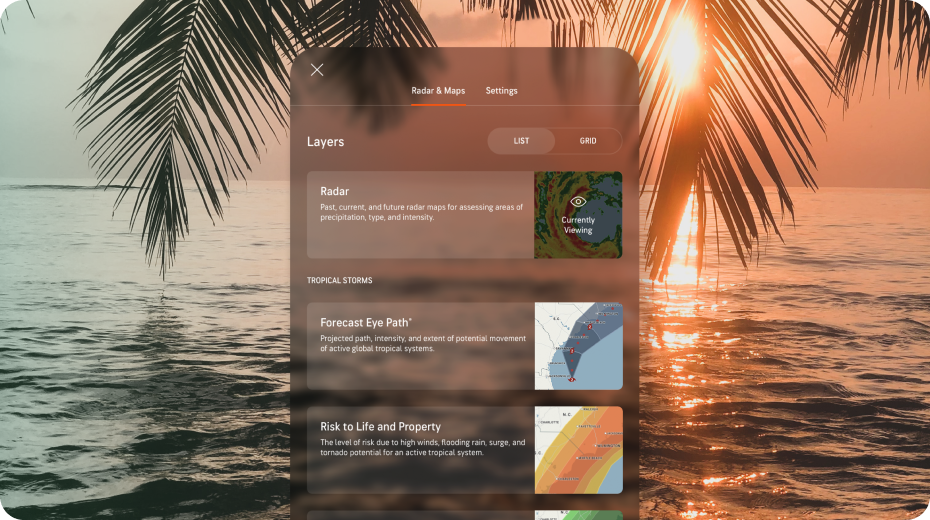 Maps
Interactive map layers with all the details, filtered by rain and snowfall, wind, storm surges, temperature and RealFeel, smoke, fog, risk to life and property, and more.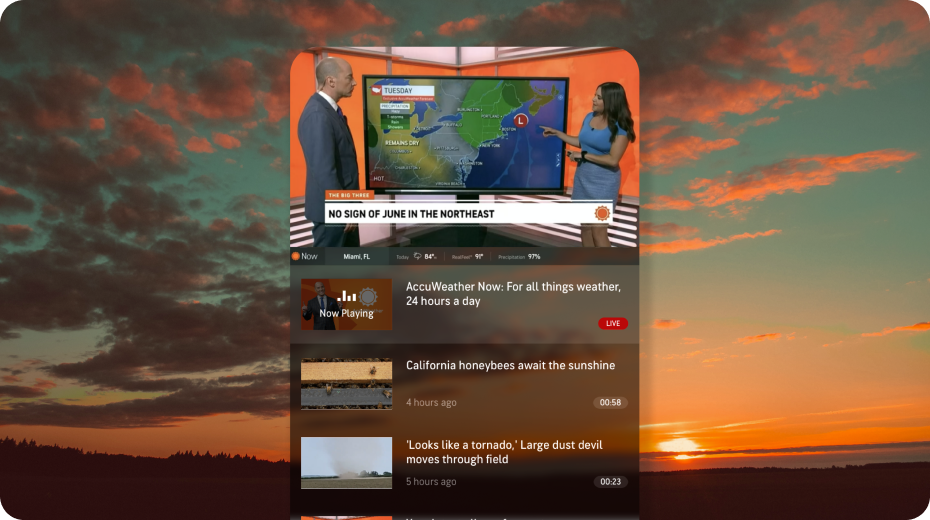 AccuWeather Content
Trending articles, videos, and a 24/7 AccuWeather Now live stream on weather news, science, health, astronomy, and more.*


*AccuWeather Now available only in the U.S.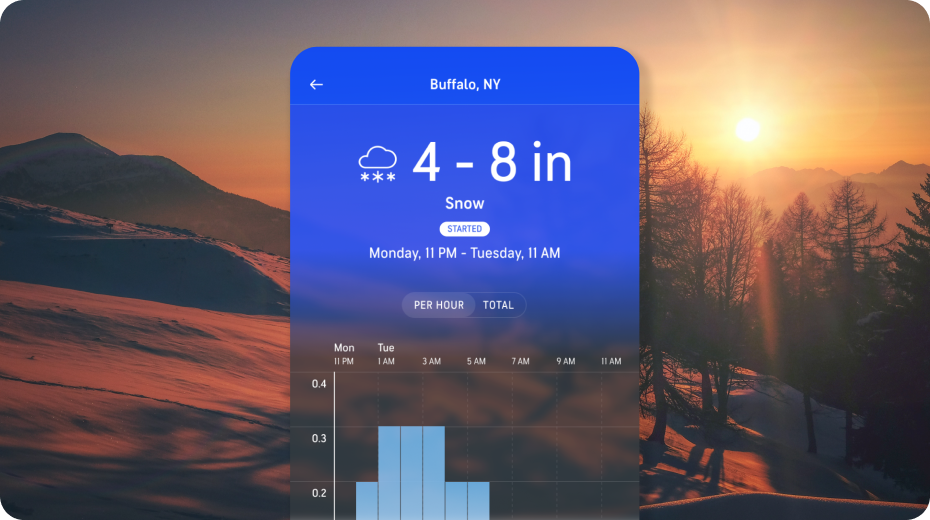 WinterCast™
A winter weather alert center that reports how much snow and ice to expect— and when to expect it.